A team with winning strategies
Areas of Practice
Business Law
Family Law
Franchise Law
Alternative Dispute Resolutions
Civil and Commercial Litigation
Tax Litigation
Tax Planning
Intellectual Property
Labour and Employment Law
Real Estate Law and Construction Law
Notarial Services
Estate Law
Immigration Law
Business succession, mergers and acquisitions
Youth protection
Business Law
Family Law
Franchise Law
Alternative Dispute Resolutions
Civil and Commercial Litigation
Tax Litigation
Tax Planning
Intellectual Property
Labour and Employment Law
Real Estate Law and Construction Law
Notarial Services
Estate Law
Immigration Law
Business succession, mergers and acquisitions
Youth protection
An exceptional team with an assured continuance
A local family business
Alepin Gauthier Avocats was founded in 1978 by Me François Alepin. Me Alepin is and has always been at the service of local entrepreneurs. A few years later, Me Brigitte Gauthier joined the firm and quickly became a partner, thus founding the family law department. The firm now has close to 90 team members, including senior lawyers who have been practicing here for more than 30 years. The family character of the firm is one of its prides and allows for a human approach, both with the members of its team and with the businesses and families it serves. As such, Me Chanel Alepin and Me Maxime Alepin have officially joined the firm as partners in 2021.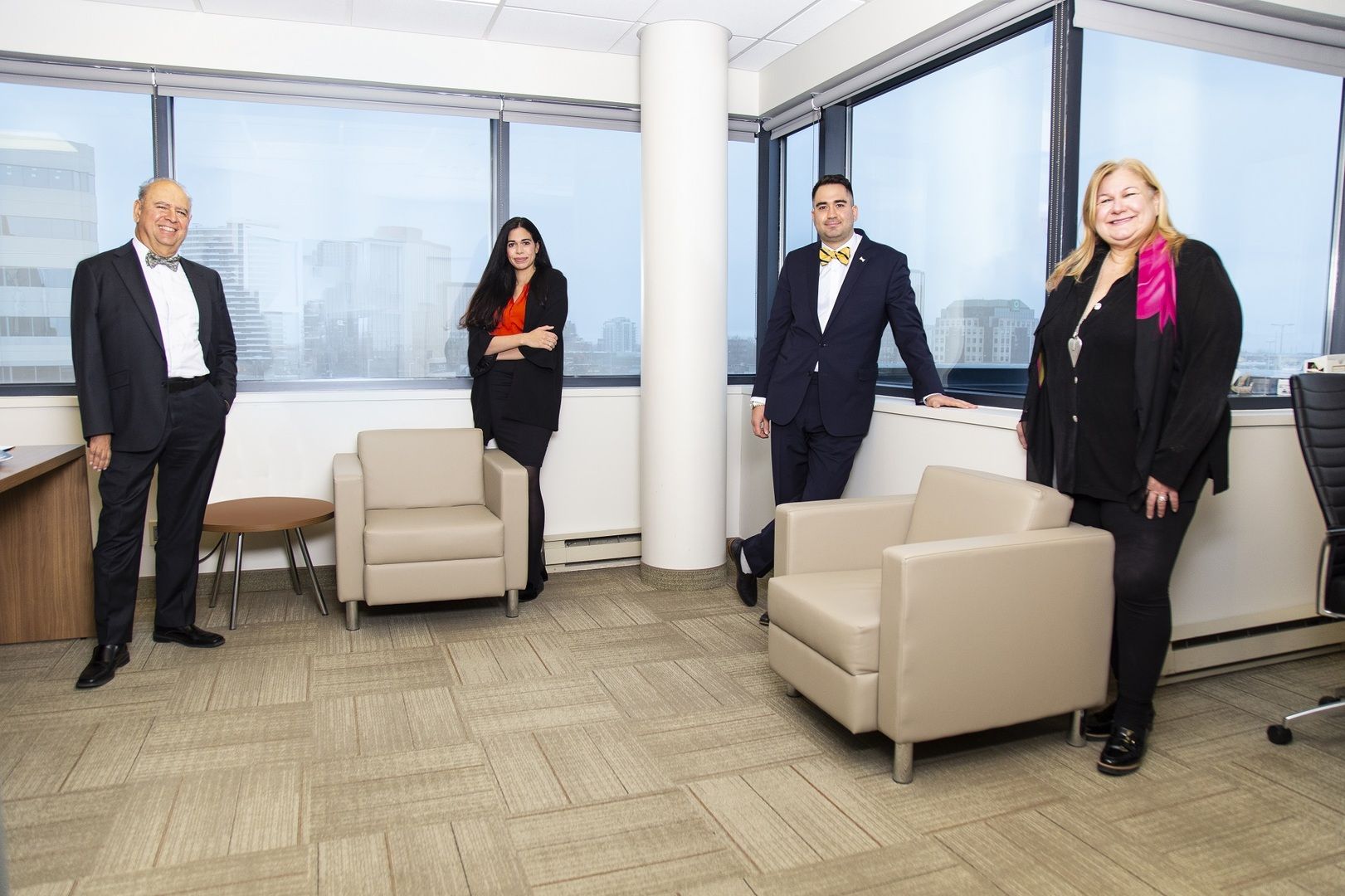 Our multidisciplinary team consists of over forty-five lawyers and notaries specializing in various areas of commercial, civil, matrimonial and notarial law. Our fields of practice include family law, civil and commercial litigation, business law, tax litigation, intellectual property, franchising law, labour and employment law, estate law, immigration law as well as alternate dispute resolutions. Our law firm is founded on integrity, professionalism and humane principles and applies them to all of its cases. If you're looking for detailed legal advice from a lawyer in Laval, Montreal, or elsewhere in Québec, place your trust the Alepin Gauthier team!
A dedicated multidisciplinary team
With us, numbers don't lie
Of our lawyers have been Bâtonnier of Laval
Generation family business
Dedicated team members including more than 45 lawyers and notaries
Areas of practice to help you
4
Of our lawyers have been Bâtonnier of Laval
2nd
Generation family business
90
Dedicated team members including more than 45 lawyers and notaries
15
Areas of practice to help you
Come discover how simple it can be
Contact Us
Call Us
Ask Us a Question
Book an Appointment
Answers to some common questions
Frequently Asked Questions
In which languages can I be served?
English and French.
In some fields, we can serve you in Greek, Arabic and Italian.
No, we do not. For cases using legal aid, we will gladly refer you to lawyers in our network.
I'd like to book an appointment. How does it work?
First, call us at 450-681-3080.
During your call with our receptionist, please provide a brief explanation of the reason for your call (e.g. I want to incorporate my business, I need a will, I want to buy a house, etc.).
Based on your needs, she will transfer your call to one of our lawyers or notaries. At no charge, the lawyer or notary will take the time to assess your situation and ask you questions to see how we can help.
At the end of the call, we will schedule a meeting quickly, either the same day or in the next few days.
Do you have any questions about our rates or how to make an appointment?
Discover how Alepin Gauthier's personalized solution can meet your needs.
The first meeting for one hour of consultation with a lawyer or notary from our firm is at $100 + taxes. Afterwards, there may be package rates that apply, or the hourly rate of the lawyer, which can vary between $150 and $750 depending on his or her years of experience and status, such as a partner, senior counsel, or retired judge. Our team also includes articling students from the Quebec Bar School as well as paralegals to reduce the costs of certain interventions. We will adapt our pricing method to your needs and preferences.
How long does it take to book an appointment?
We apply a policy of responding to your request within a 24 hour period. Once we contact you, depending on your needs, an appointment may be set up the same day, or the the following day.